In the office, there are a few team members who handle more of the behind-the-scenes work, making it possible for me to more efficiently handle your needs. When you work with me, you may get to know these lovely faces.
Erin Allison, marketing and communications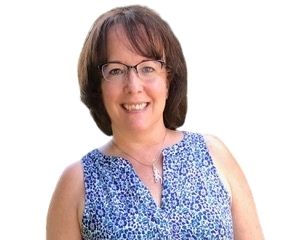 Karen Gallagher, accounting
Testimonials
" Very prompt professional service "
- Tim Gervais
" Sold property and was effective with results "
- Helen Levi
" Paul is a great person to deal with specially with something important like buying a home for business. In all, he did a great job and I wish to deal with him in the future. "
- Nashaat Mekhaeil & Kingston
" I really appreciate and respect Paul's salesmanship. His patience and unfailing optimism is part of this. "
- Pat Taylor, Athens, ON
" Paul has very good follow-up with communication and is very knowledgeable of the area he represents. "
- Wayne Pifer, Almonte
" Paul helped me purchase land for my new business in Almonte. I couldn't have been happier working with him. He knows the town and people well. Paul gave me unbiased advice and I never felt pressured. He found the ideal property for me. I would absolutely recommend Paul. "
- Omid McDonald, Almonte
" Paul did a great job stick handling a recent industrial property acquisition for our growing business and he did a great job. Paul paid attention to the details of this unique purchase which enabled us to remain focused on day to day operations. Thank Paul! "
- Matt M, Almonte, ON
" Paul is simply a wonderful realtor. He is knowledgeable and goes the extra mile for his sellers/purchasers. I trust him completely. "
- Carlie Dagenais
" Very professional "
- Harry Thibault, Kanata
" Paul is simply a wonderful realtor. He is knowledgeable and goes the extra mile for his sellers/purchasers. I trust him completely. "
- Carlie Dagenais
" Paul was very professional and helpful "
- Brian Drynan
" Very prompt professional service "
- Tim Gervais
" After working with Paul to purchase the property, I was convinced that he is the only realtor I'll ever need. Since then, I have worked with Paul on other properties, and with each process, Paul's knowledge, professionalism and terrific instincts have consistently guided me through to excellent outcomes. It is truly a pleasure to work with Paul, I've found that he keeps his client's best interests in sharp focus and you can always trust that he is on top of every detail, big and small. "
- Billy (buyer)
" Paul is a great broker. We will be sure to recommend him to all of our friends and family. He is the only broker we trust when purchasing or selling a home. "
- Gavin & McKenzie
" We are very pleased that we chose Paul Schnittker as our real estate agent to sell our home. We had known Paul previously through our community activities and felt very confident that he would do the great job that he did for us. At the outset, he promptly responded to our enquiries, preparing a list of comparable home in the area that either had sold recently or were presently on the market, enabling us to have a good appreciation of the value of our home. Throughout the sales process, Paul provided us with information regarding newly listed homes and houses that fit our future needs. As well, he hosted several open houses that produced interest from several potential buyers, taking the time to showcase the home and property to each. Once we received an offer to purchase, Paul was very adapt at managing the negations with the potential buyers agent, resulting in a sale within 7 weeks. We are very happy that we chose Paul as our real estate agent and will look to him for any future real estate needs. "
- Pat and Bob Lesser, Almonte, ON
" Our experience with Paul Schnittker was excellent. He is a seasoned, honest real estate professional. Paul helped us navigate the sale of our father's house and would highly recommend Paul to anyone looking for a real professional. "
- Dan Van Der Grient, Ottawa
" Paul is an excellent agent. I would recommend him to anyone looking to purchase of sell. "
- Sue Williams, Carleton Place
" Paul Schnittker has great knowledge about country properties and the areas I was looking to purchase my first home. He was flexible, very patient and understanding of my busy schedule. He knew what I was looking for and found everything in my new house. He was extremely helpful, always available, and walked me through the process of purchasing my first home. Thank you Paul! "
- Veronique, Arnprior
" Paul was extremely helpful in finding the right place for our needs. We have already recommended him to family members. "
- John and Wendy Vandergrient
" Paul is definitely on top of what's happening in the area. Top-notch from the get-go!! Paul is very professional and takes what he does very seriously and in my opinion, went above and beyond in all aspects of our dealings. Paul delivered the goods once all parameters were laid out. First-class service all the way. I wanted the best and I got it. "
- Steven Brzezynski, Almonte, Ontario
" Paul did an excellent job in presenting and selling our property. "
- Bill Tuffin, Pakenham Ont.
" Couldn't ask for any better service from Paul and his team!! Extremely efficient and knowledgeable. Very understanding and patient of our situation of moving from one province to another. A+++ "
- Celia O'Shaughnessey
" Quick to respond Constant communication Honestly Lost of referrals Gets to know you personally Lots of smiles Very knowledgeable on many subjects not just real estate Follows up "
- Carol Coutu
" Paul was a pleasure to deal with. He was understanding of our needs and made himself available at our convenience. I would not hesitate to recommend Paul or Am and from the Almonte office. "
- Brian Brazeau, Griffith
" While I was away for work, Royal Lepage told us to get a mortgage pre-approval before we could even look at houses. When I came home I stopped by the [Almonte office] and Paul showed us our new home and we made an offer with the conditions of our mortgage approval so we would not miss out. He was extremely helpful, always available and walked us through the entire process of purchasing our first home. Thanks Paul. "
- Mike and Ang, Almonte
" My wife and I met Paul at an open house, we weren't quite ready to buy at the moment. He followed up sending us listing, he was very patient. In the end he sold out house without a couple weeks of listing it for over asking, and handled the purchase of our new home. We would strongly recommend Paul to friends and family who are looking to buy and sell. "
- Will & Alexandra Marchington
" Paul is a great agent, he goes out of his way to keep every aspect running smoothly. "
- Sue Williams, Carleton Place
" Paul was a wonderful professional to do business with! He was very friendly and knowledgeable. It was very pleasant and easy buying my first home with Paul's help. "
- Shaina, Clayton
" When I decided to sell my re-development property in Almonte I decided right away to work with Paul Schnittker as he's very knowledgeable about all things in Almonte when it comes to new construction and re-development and has worked with many of the local builders. "
- Wally Thorbjornsson, Carleton Place
" My wife and I had spent a very frustrating day with another realtor company/agent the day before we met Paul Schnittker. We were just sight seeing in Almonte when I saw Paul working in the [Almonte] office so we went in and discussed our needs with him. From that initial meeting and throughout the balance of the deal he was the consummate professional and so kind. He took the time to help explain everything at each step and was always accessible. He helped us narrow down our search through his in depth knowledge of the area and industry. In addition to everything above he also helped us find contacts for other services that we will need as we move forward with the balance of our plans. He made the entire process so easy and non-stressful! We have already referred him to our friends that are also looking in his coverage area. We give him a 11 out of 10. Thanks so much Paul you are the best! Gord & Lisa "
- Gord & Lisa Campbell-Waterdown
" Paul Schnittker hit the ground running and knocked it out of the park! I would recommend him to anyone looking to sell there home and wants to get the value it's worth and sold in a timely manner. He gives you his vision and his plan and then executes the sale of your home in a efficient and timely manner! Paul Schnittker truly puts the sellers best interests first and I would consult with him for any matters of this regard in the future! "
- Greg, Carleton Place, Ontario
" Paul Schnittker is great and he is at the top of everything, very helpful and very knowledgeable, of market and real estate. I recommend him for sure. "
- Moe Kahiel
" Hire Paul. You won't regret! "
- Michele McPhail, Almonte
Previous
Next